There are so many reasons to love the hot summer months, that is if you can overlook the mosquitos and sunburned beach days. One of my favorite ways to spend the warm months is with a good old-fashioned barbecue! You don't have to live in the south to gather with your friends and family and enjoy some delicious grilled food. While the main dish may be the centerpiece of your barbecue spread, the sides are what make a barbecue come together! Here are 20 BBQ side dish recipes to help you plan a delicious cookout that your guests will love.
Tangy ranch, light parmesan cheese, and crisp bacon make these Ranch & Parmesan Green Beans the best side dish you'll have this year! This quick veggie recipe is perfect as a Thanksgiving side dish or accompaniment for an easy weeknight dinner. It only takes 20 minutes and you only need 5 simple ingredients!
This cacophony of sweet and sour, crisp and creamy deliciousness is a flavorful twist on a picnic standard.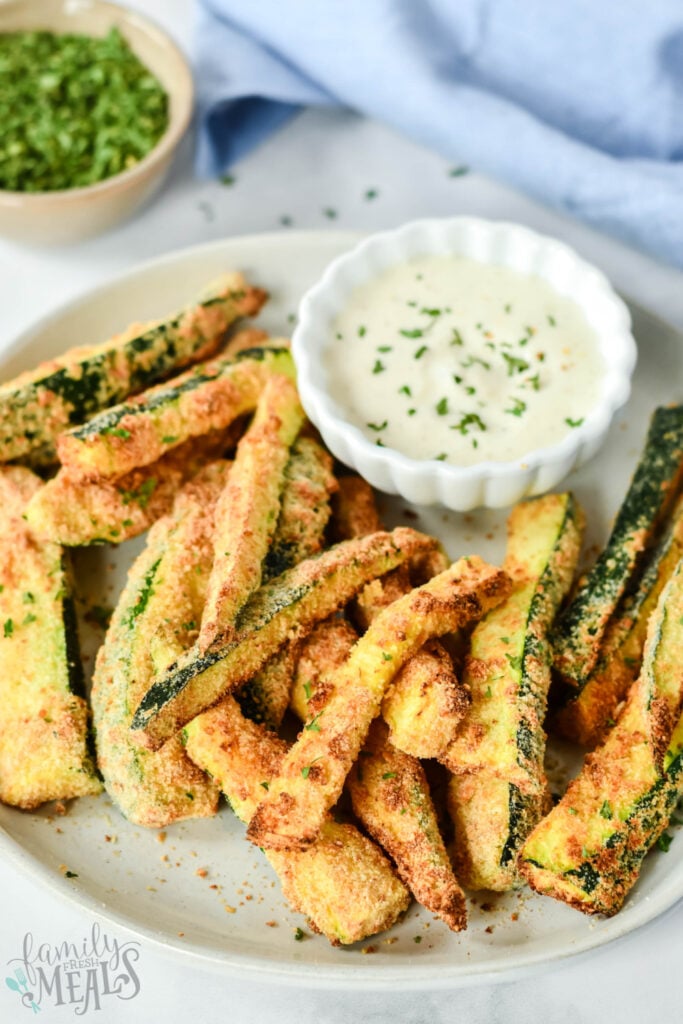 These magically turn a fairly tasteless vegetable into a crunchy, savory, irresistible treat. Plus, these are made up with no oil making them healthy, too!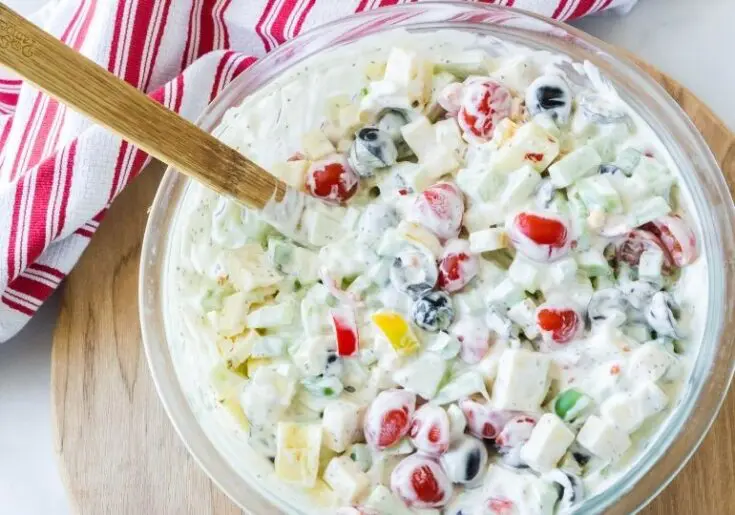 Vegetable salad is a cold veggie salad with mayonnaise and vinegar-based dressing. Loads of flavor in this fresh vegetable salad, and nutrients.
If you loved the classic Chick-Fil-A Coleslaw, you've got to try this spot-on copycat recipe! It's the perfect sweet and tangy side dish or barbecue sandwich topping!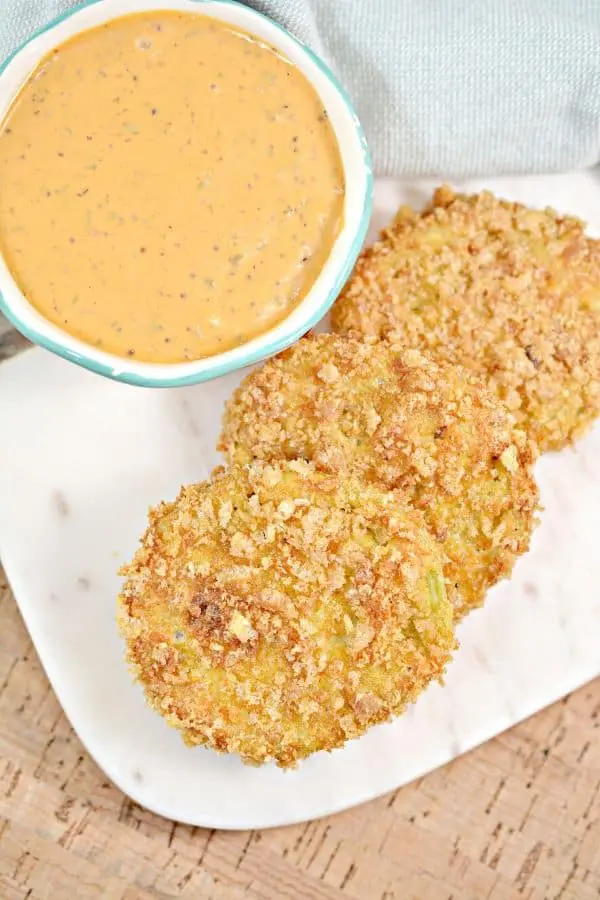 Air Fryer Fried Green Tomatoes are the easiest way to cook up your green tomatoes this season. Get a crispy coating, and tender and juicy green tomato inside. The best green tomato recipe you will ever try.
Keto dill pickle salad has all the flavor of the traditional pasta salad without the carbs. This pickle salad is the perfect make-ahead side dish for a summer BBQ or potluck.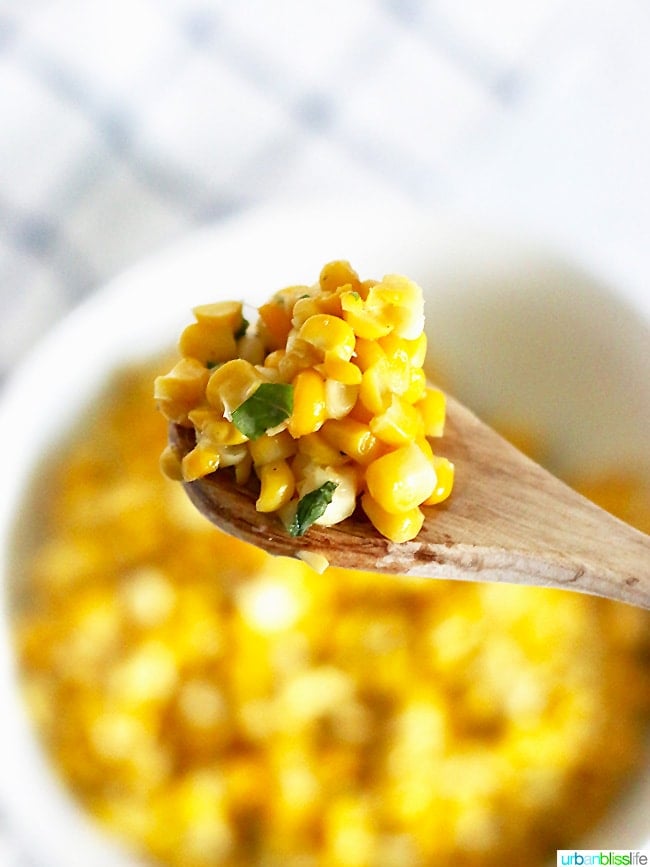 Looking for the perfect BBQ side dish recipe? This Corn with Basil Lime Butter recipe goes so well with vegetarian and meat BBQ entrees, and is delicious all on its own!
Panfried zucchini recipe is the easiest side dish and so frugal. Get this on the table in 10 minutes or less for a flavor-packed side to your meal.
This Summer Mango Salsa recipe is such a simple salsa recipe. Delicious! It takes just 10-15 minutes to make, and it's really, really hard to mess up.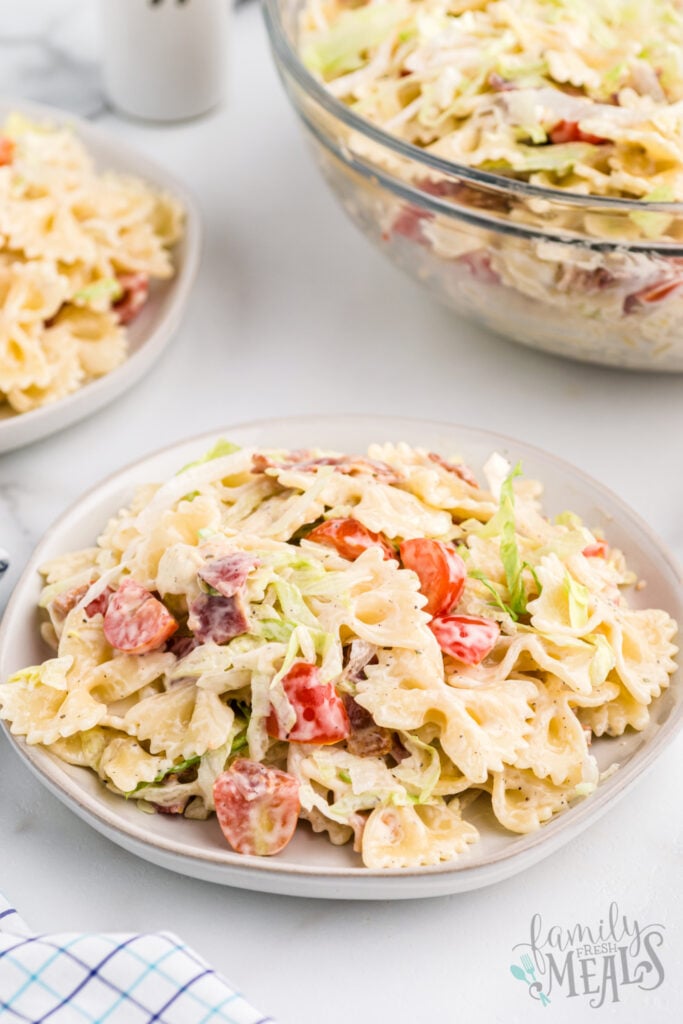 This BLT Pasta Salad recipe has turned the perfect sandwich into the perfect summer salad. A must-have for your next backyard BBQ.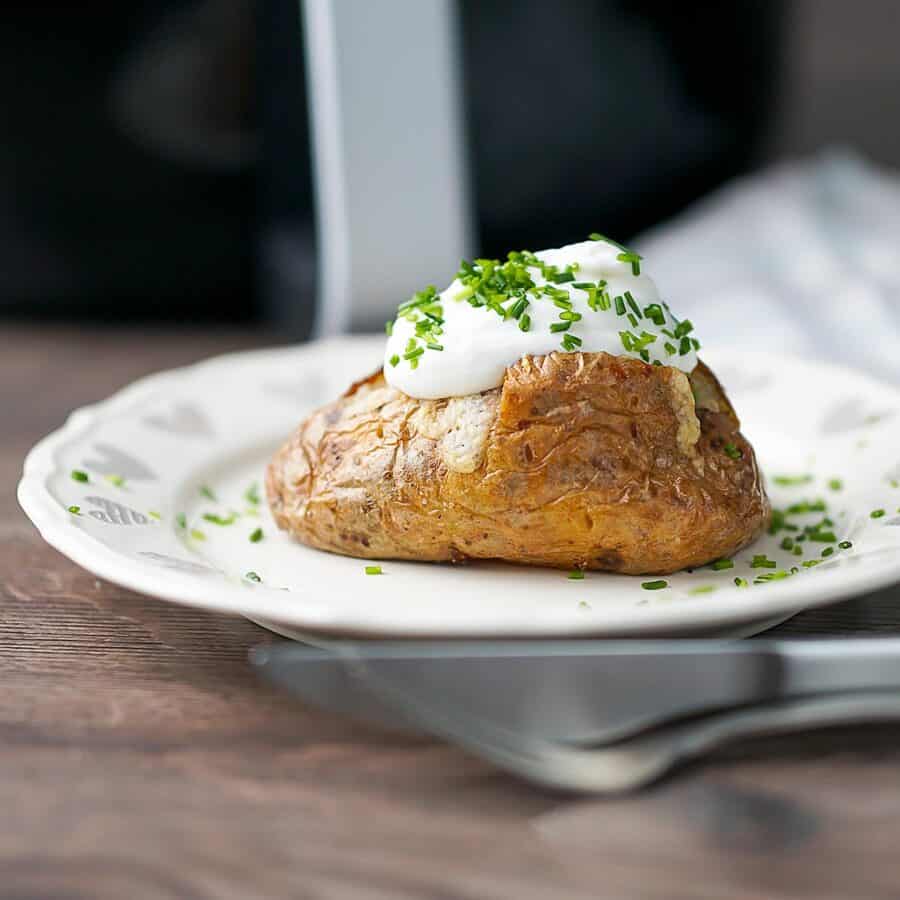 These air fryer baked potatoes are wonderfully crispy on the outside and fluffy on the inside. You will never make baked potatoes any other way after you try these.
In just 10 minutes, this Quick and Easy Instant Pot Red Potatoes Recipe is on the table! A family classic made even faster for an easy bbq side dish recipe that your family will love.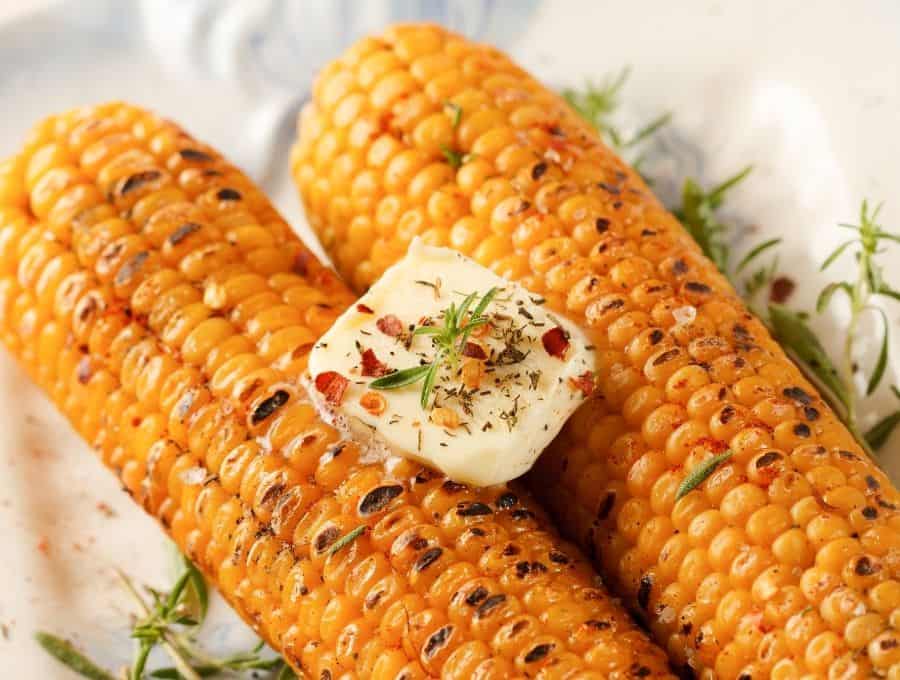 If you love to cook outdoors, the idea of cooking corn on your stovetop may off of the table. But don't give up on your favorite summer side dish. Make this Air Fryer Corn On the Cob for a delicious pairing to your favorite grilled protein!
A classic bbq side dish, this easy three bean salad is a delicious way to enjoy one of summer's best veggies. Slightly sweet and sour, you'll find this recipe is the perfect side dish at barbecues and picnics.
Sometimes you just need to mix it up a bit. And Balsamic Shaved Brussels Sprouts are the perfect alternative. The best part about these brussels sprouts, is that they'll turn even the most skeptical brussels sprout eater into a fan.
This German Potato salad recipe is so easy to make and just screams summer for me. With celery seed, dill, and garlic, you can expect a lot of tang and bite inside this side dish.
This Summer Fruit Salad with Cinnamon-Honey Syrup, with fresh watermelon and berries, is the perfect treat for the hot summer days as a bbq side dish for your next family cookout.
These Secret Ingredient Baked Beans are sweet, smoky, spicy and the perfect barbecue side dish! There is a secret ingredient in it that gives the beans incredible complex flavor and vibrant color, and nobody will believe you when you tell them what it is!
Easy homemade mac and cheese. 30-minute prep, 20 minutes baking time. Family favorite as a bbq side dish or for any meal, really!