Save on Living Room Furniture at Wayfair
Shop Wayfair's sales section to find daily sales up to 70% off.  Shop sales by category including living room furniture, rugs, bedroom furniture, cookware, home accents and more. Limited-time deals start every day at 12 pm ET so don't miss out!
With one of the world's largest online selections of furniture, home furnishings, décor and goods, including more than seven million products from over 7,000 suppliers, Wayfair helps people find the perfect product at the right price. Their extensive selection and superior customer service coupled with the convenience of online shopping, make it easier than ever before to find exactly what you want for your home at a price you can afford.
Living Rooms
We're looking at getting a new living room set for our home. We've been in our new home for 4 years and are finally getting around to doing some decorating. It's takes me a while to decide  on big things like how to decorate a room. Can you tell? Well, it's not all my fault. We've been also waiting due to a certain kitty in our home that thinks the couch is a scratching post. But, we're growing tired of our uncomfortable couch and loveseat we bought when we moved here. Tip No. 1: Don't buy living room furniture from a local furniture outlet just because it's inexpensive. We learned our lesson. It would have been much better if we'd done more looking first. We could have got a nice set at Wayfair for the same price! Plus not have to pay for local delivery which was $75.
I'm going share some of the sets I've found at Wayfair that are great choices for country decor, primitive decor, or farmhouse decor.
Click on images for more details on each of these at Wayfair
Augusta Grove's Winn Collection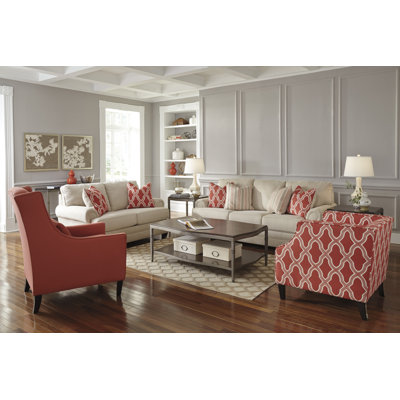 Loon Peak's Greenbaum Living Room Collection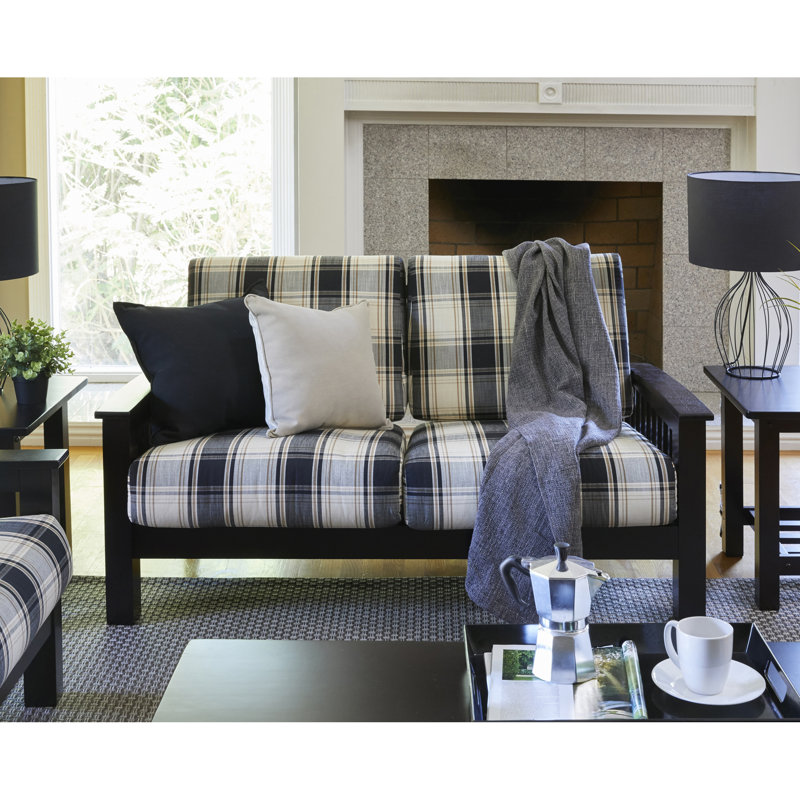 Rhinebeck Configurable Living Room Set Dorothy Configurable Living Room Set Barryknoll Chesterfield Settee – Available in several colors.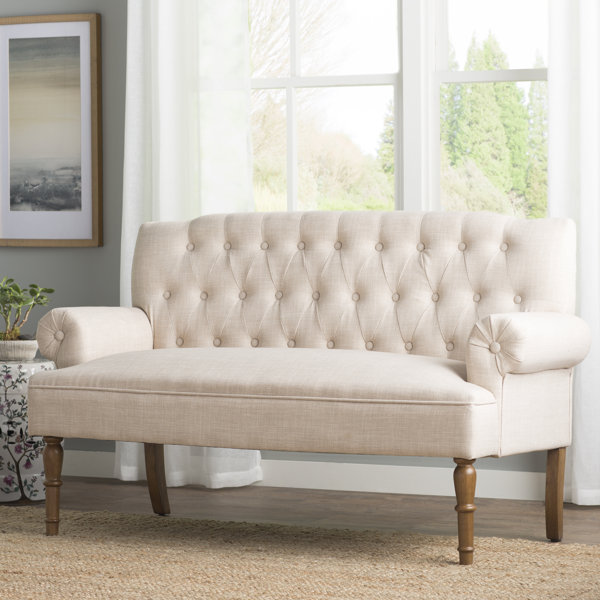 Huntingdon Chesterfield Loveseat – Available in several colors.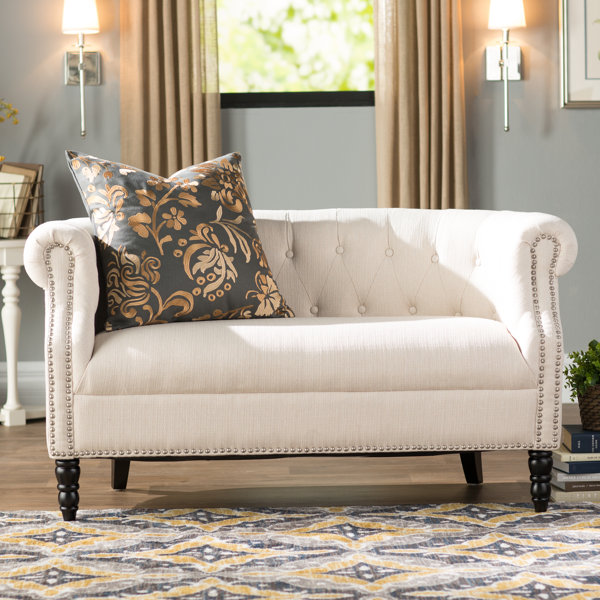 Ivo Wingback Chair