Summer is here! For some, that means it's potluck and barbecue season, and for others, that means they want to have lighter meal options than they usually do. Whichever the case may be for you, this is the roundup you want to see! Here you will find the best summer salads you have ever feasted your eyes (and tastebuds on)! We've gathered lush fruit salads, crisp leafy green salads, and even salads with potatoes, pasta, beans, broccoli, coleslaw, plus many more tasty ingredients. So, if you're not sure what to bring to your next picnic, check out our list!
Fresh green beans and basil straight from the garden are the crispiest and most flavorful. They are also what make this salad a delicious summer treat!
I love it when a salad is colorful – it's almost like the more color a salad (or any meal, really) has, the tastier it will be! And there is certainly no shortage of colors with this crunchy Mediterranean salad.
Grilling fruit truly brings out its flavor, especially peaches, and they're not just for dessert. Grilled peaches are sweet and savory, and they taste excellent in a light summer spinach salad!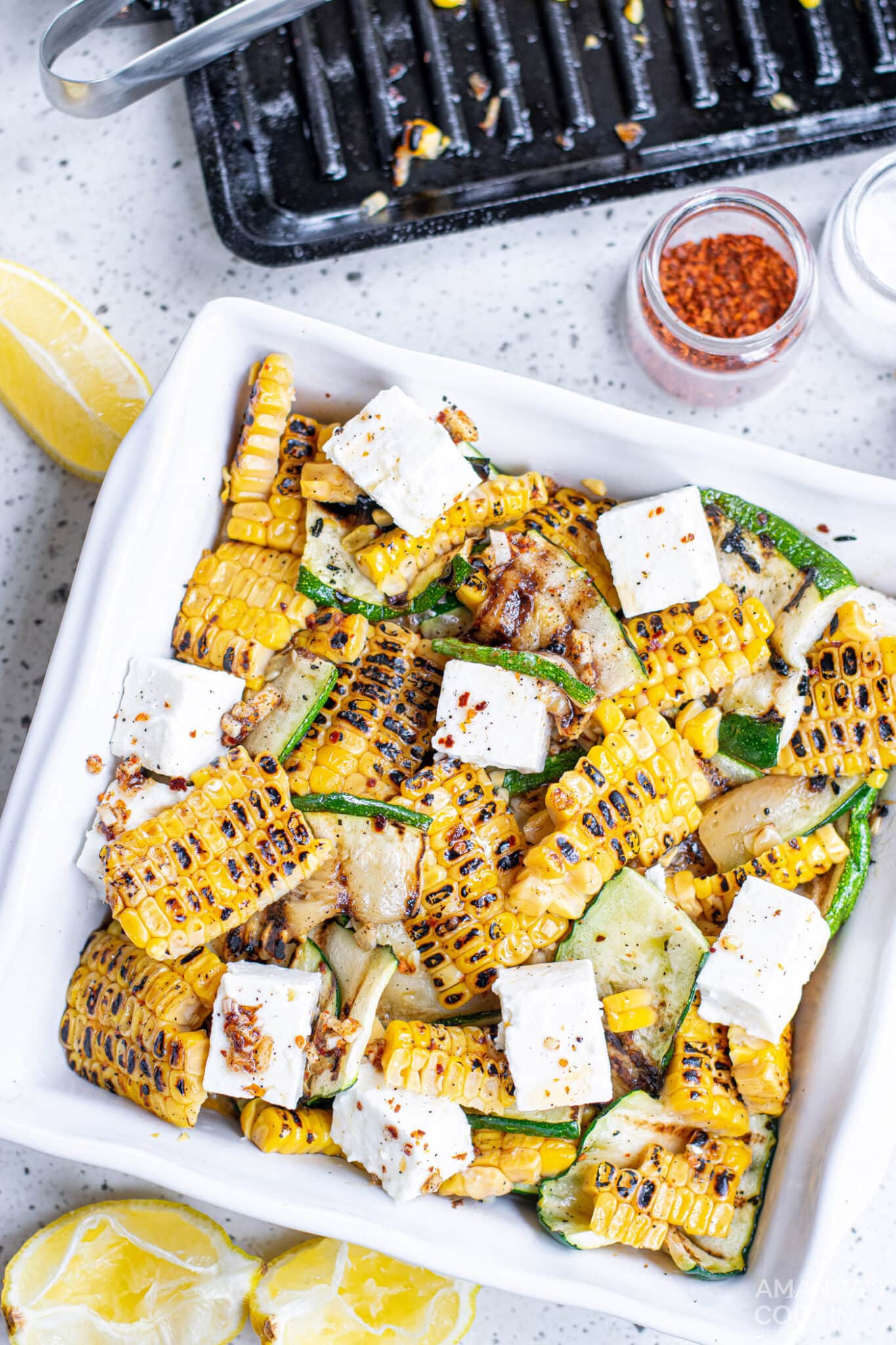 Delicious chargrilled veggies with feta cheese make this grilled corn and zucchini salad the perfect summer barbeque or potluck side dish.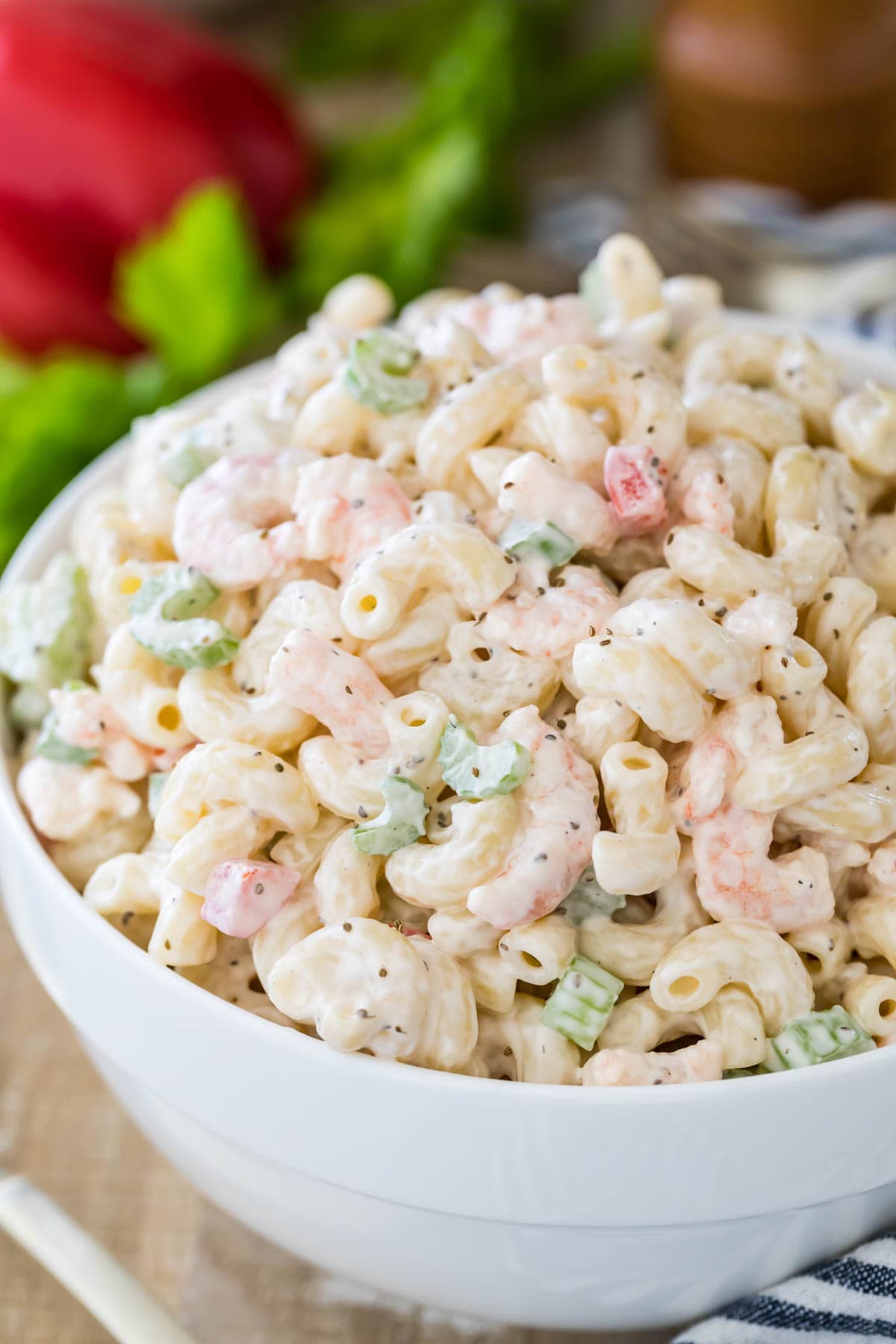 Pre-cooked shrimp will help this macaroni salad come together quickly, and the hastiness of this side dish makes it an easy choice for pairing with any meal!
This Grilled Veggie & Quinoa Salad has asparagus, bell peppers and cherry tomatoes marinated in a sweet honey dijon vinaigrette. The perfect summer side for any dish!
Today's summer salad salads combine the best of the past with what's popular now. And, this easy-to-make pasta salad recipe is exploding with flavor! Charred corn and pasta are tossed in a creamy chili-lime dressing and topped with cotija cheese and crispy bacon!
An updated, healthier version of the classic grape salad – this recipe is a must-have at your summer gatherings!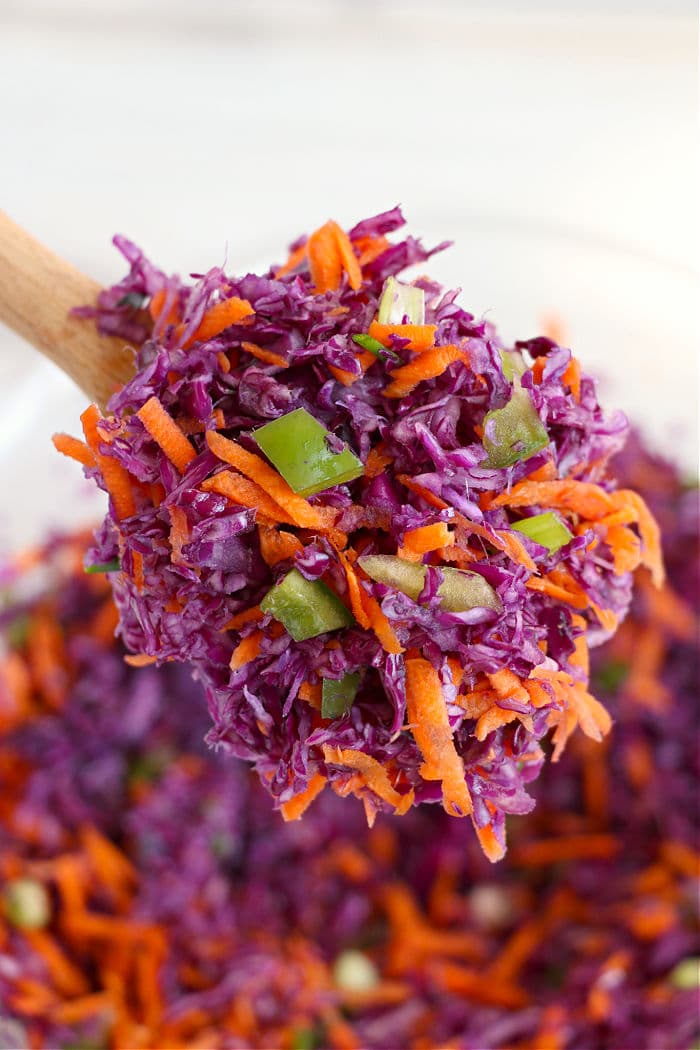 Easy red cabbage coleslaw recipe you can use as a side dish or on sliders! Simple vegetable dish with a tangy and sweet dressing you'll love.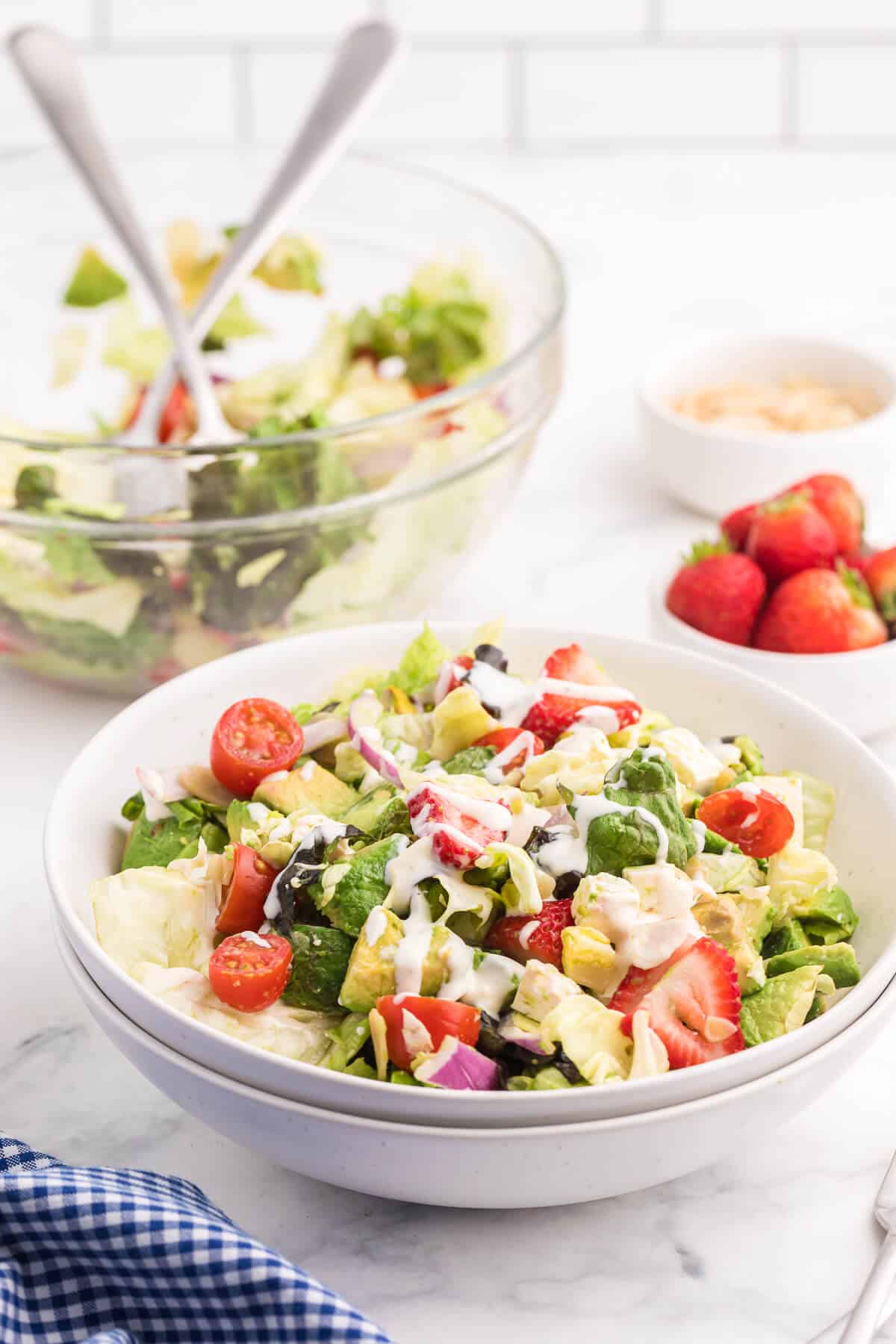 Strawberries add a sweet burst of flavor to salad! It's easy to make the night before and store in a container to take with you for a light lunch option.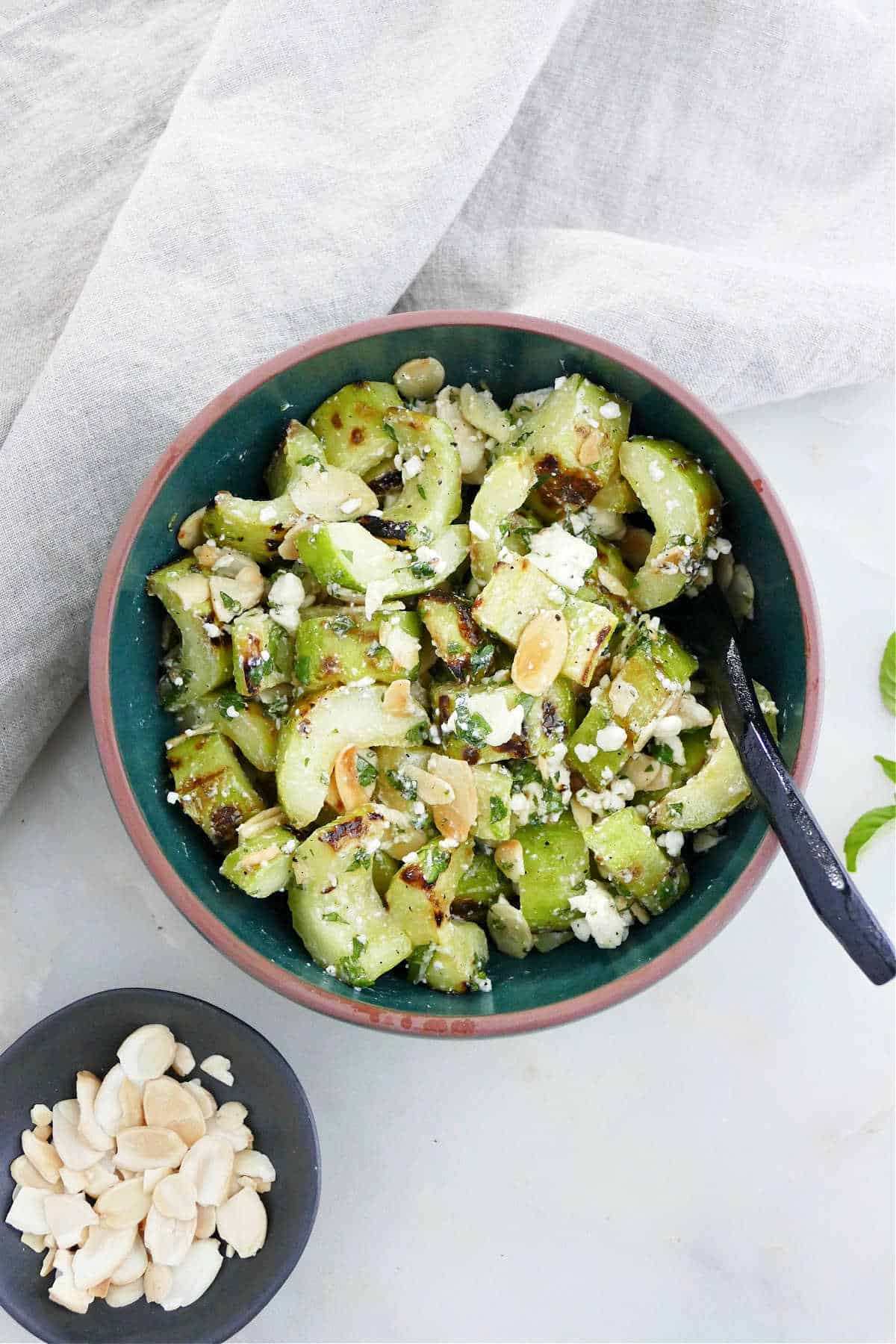 Grilled cucumber is tender, juicy, and savory in this vegetarian summer salad that's excellent for barbecues. Fresh mint, feta cheese, and sliced almonds add an abundance of flavor and texture.
I love the refreshing taste of fresh mint and lemon vinaigrette with roasted beets and greens. This salad should be a staple any time of year!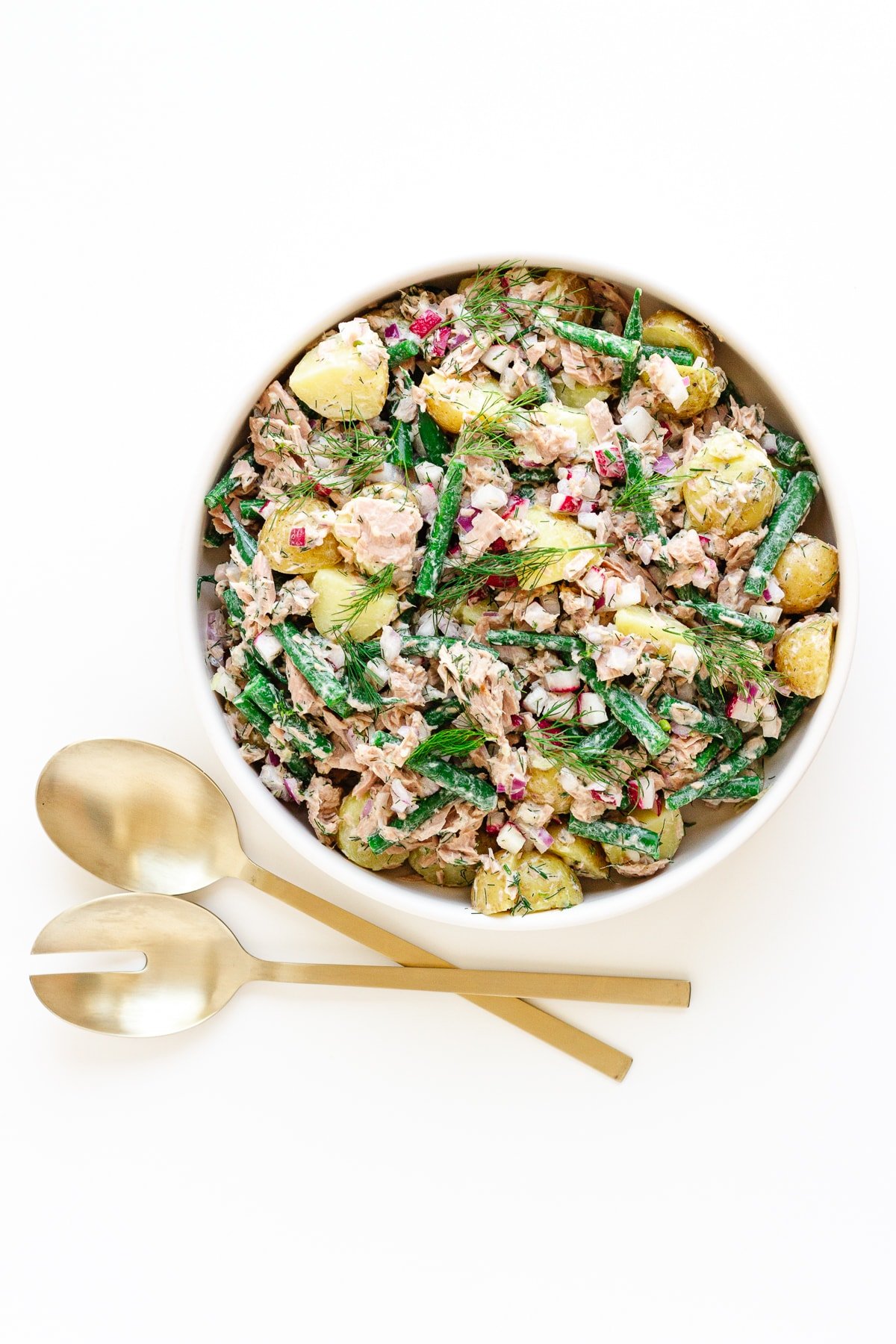 Serve this salad as a complete meal or light lunch. A pleasing mixture of baby potatoes, green beans, tuna, radishes and red onion all tossed together with a nice dill buttermilk dressing.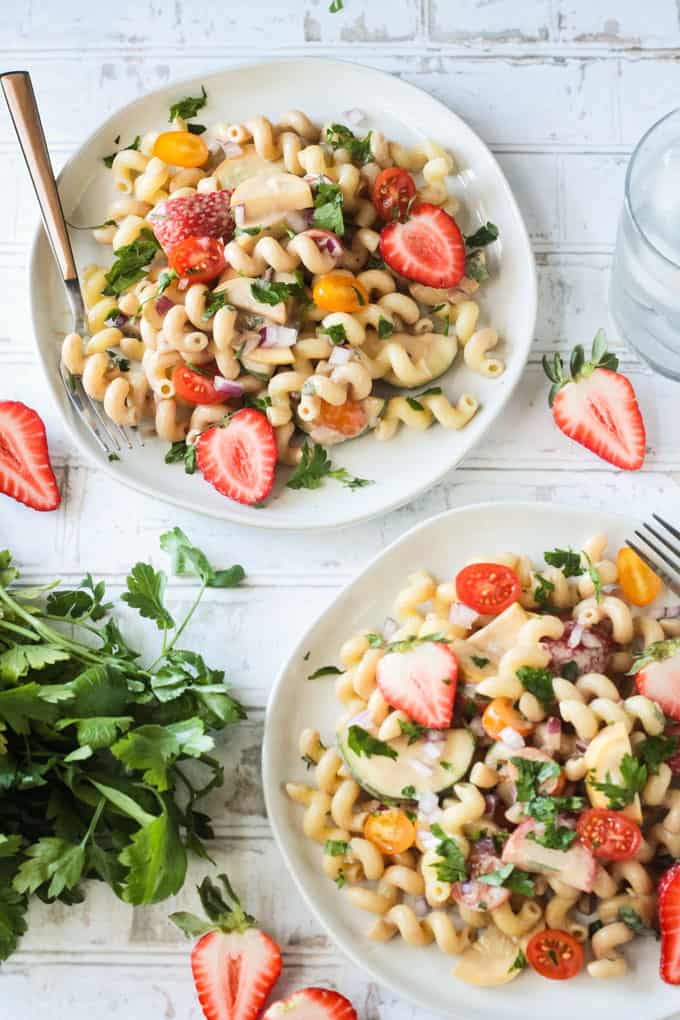 This pasta salad comes with the options of making it dairy-free, oil-free, refined sugar-free, and gluten-free. Either way, you choose, it still makes an exceptional choice for your bbq, picnics, and potlucks!
You will love this twist on a traditional cobb salad that has…wait for it…grilled marinated chicken, even the lettuce is grilled!
Tomato Mozzarella Salad is a perfect quick option for any gathering – serve it as an appetizer or salad. Packed with summer flavors – it's light, refreshing, and so easy to make!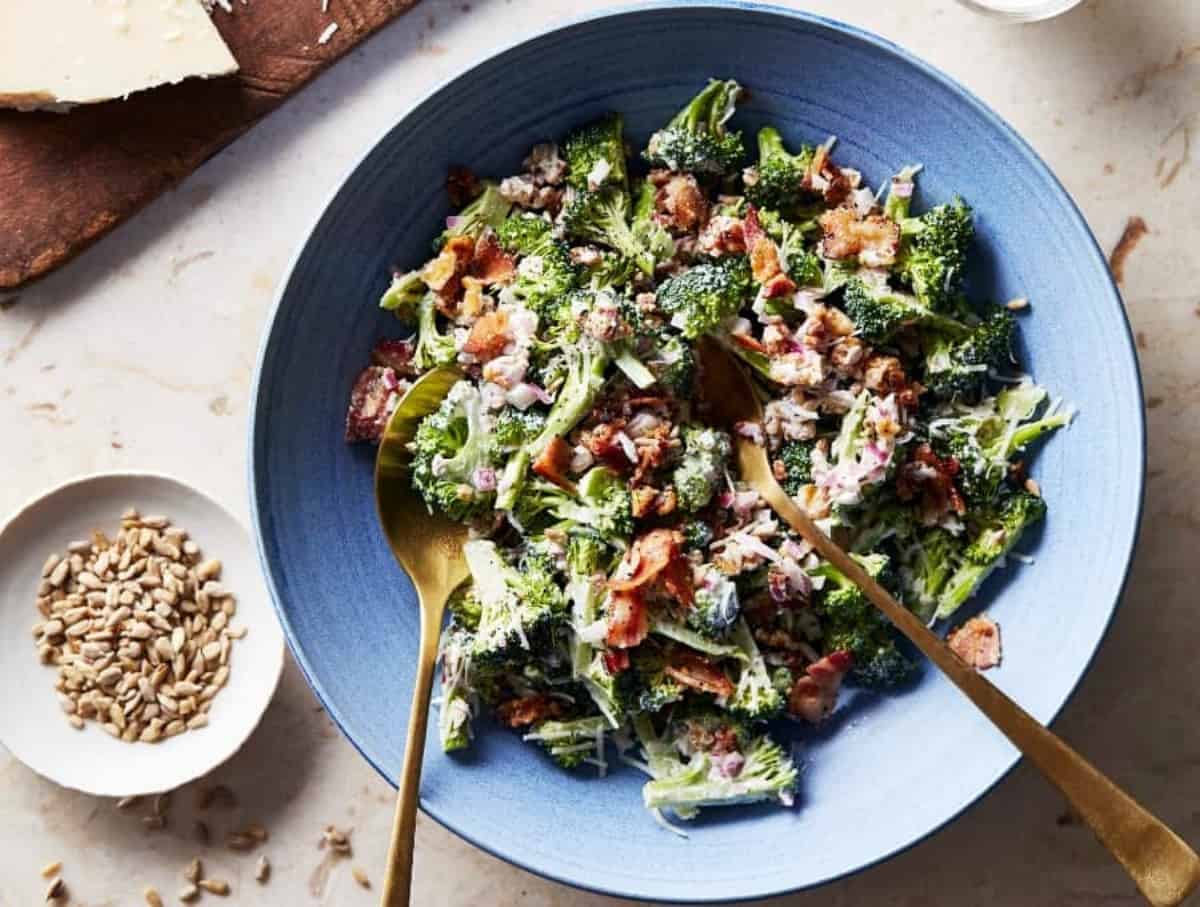 This low-carb broccoli salad is easily a family favorite and one that all of the guests at your summer shindigs will ask you to make over and over again.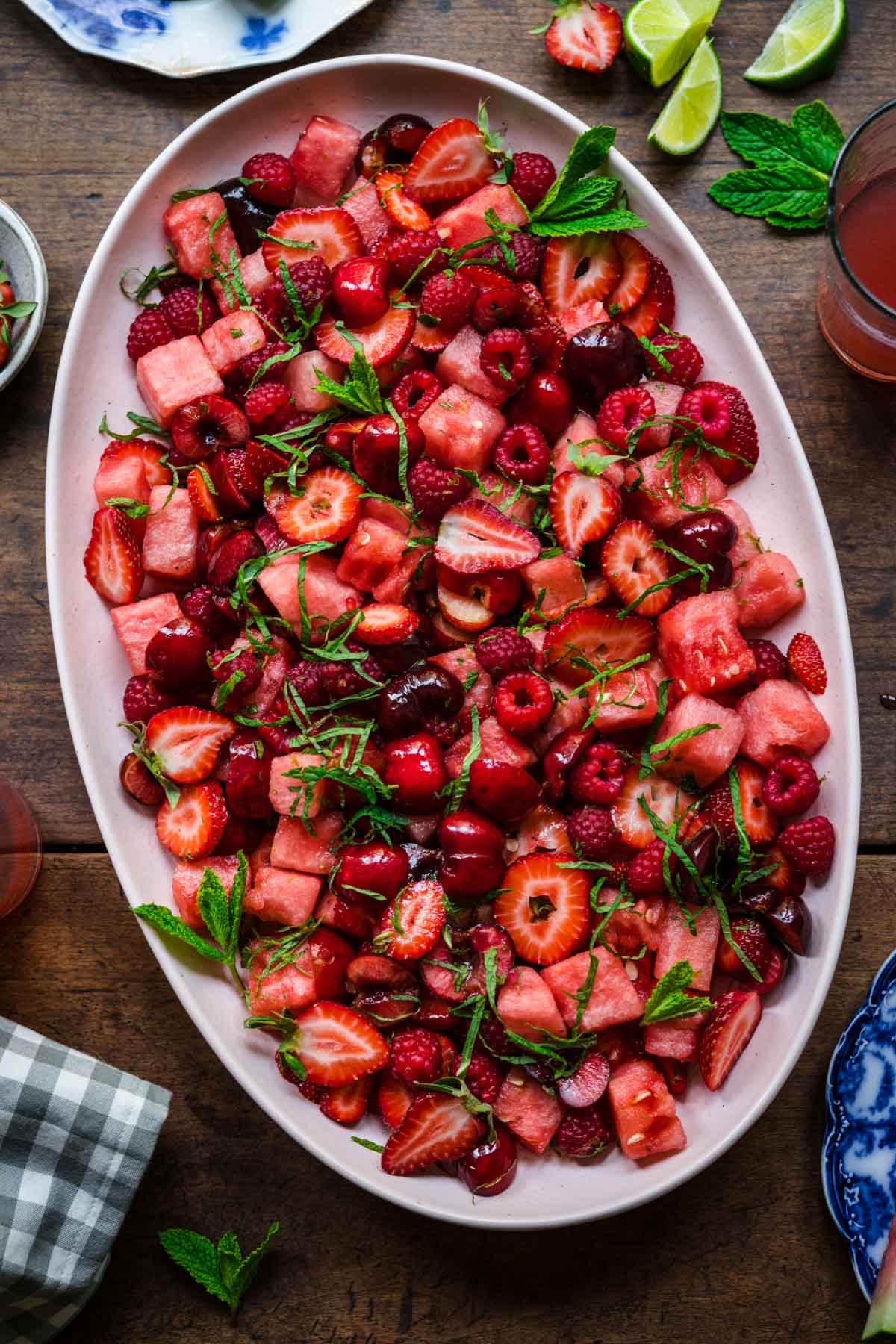 I love everything about unusual yet delightful fruit summer salads! This Watermelon Fruit Salad with strawberries, raspberries, cherries, and a lime mint dressing is a refreshing, flavorful spin on classic fruit salad.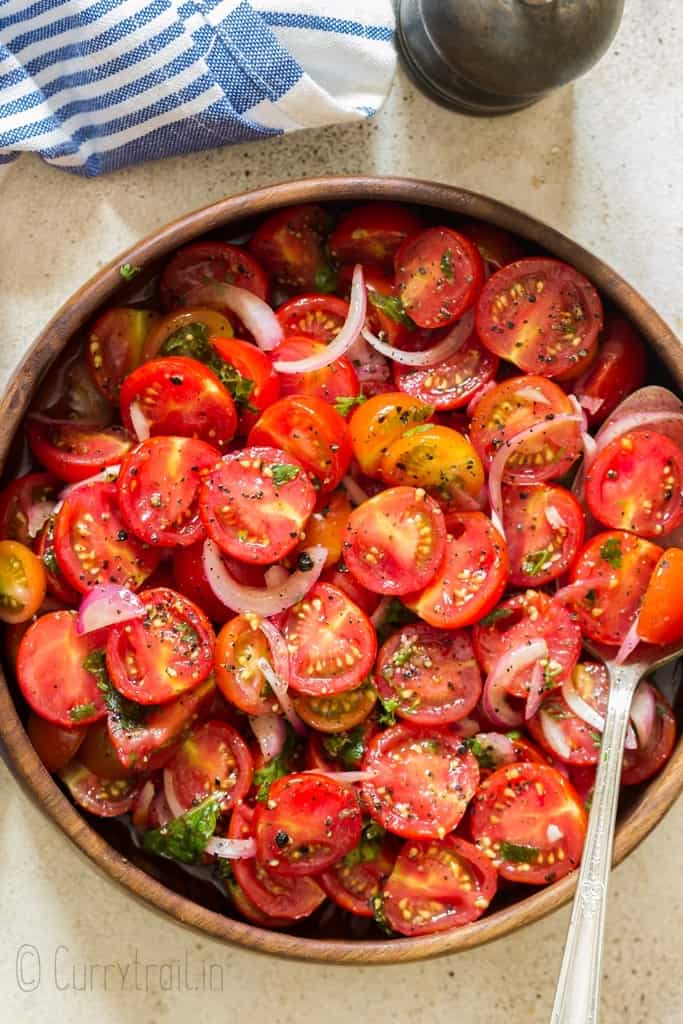 This fresh tomato salad is simply the best and easiest summer salad you'll ever make! Best served chilled, after about an hour when the flavors from the spices and red wine vinegar have had time to seep into the veggies.
This meaty pasta salad will be the talk of your next barbecue, potluck, or backyard shindig. Set some aside in your fridge for those long hot days when you don't want to cook!
Conclusion
These 20 summer salads are sure to add some fresh deliciousness to your summer menu. Some may become a new family favorite. Looking for other dishes? Check out these roundups: