I've been seeing all these great craft tutorials on Pinterest that teach how to how to tint glass jars permanently. Did you know you can re-purpose and recycle empty glass jars? You can also use this method to turn those dollar store vases into expensive-looking tinted glass. There are slightly different methods to coloring glass so I'm going to share some I've found through Pinterest that screamed "try me!". Start saving those glass jars or turn new clear canning jars into tinted ones.
This post contains affiliate links. Read my disclosure for more info.
If you still want to make your glass jars more special, you may wish to decorate them with waterproof custom stickers. You can customize the pattern, size, and shape you want. Then they will become the unique table centrepieces in the world! You can fill them with paper stars or candles and give them to your friends, family members, and neighbors as birthday gifts or greetings. I am sure they will be very happy to receive your gifts!
A roundup of How to Tint Glass Jars Permanently
This method uses Mod Podge and food coloring. After you mix them together with some water you pour a small amount into the jar and move the jar around so the liquid completely covers the inside. To learn how to do it Click Here and here's another tutorial using that method but with different color samples: Click here to visit this tutorial at Momtastic Blog Tutorial. These are great-looking, but I don't think they'd be water-resistant. 
According to Polaroid Foto Bar, if you're wanting to cute jars or bottles to make into vases, use a quality bottle cutter prior to tinting the glass. When it comes to DIY projects, you'll often find yourself grappling with a mountain of questions, You can follow DIY Quickly to get the best tips for any DIY Projects.
This method uses Martha Stewart's Glass Paints. The effect looks just like sea glass – gorgeous! Click here to visit this tutorial. The paint used in this tutorial can be cured, though it's not shown. One of them we'll share in a moment does.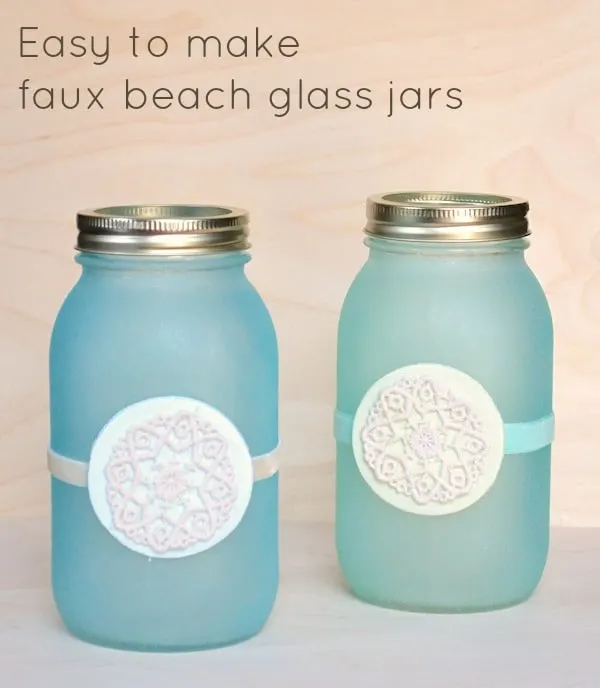 In this tutorial, you learn how to make sea glass-colored jars using spray paint. Spray paint is generally more water resistant than craft paint. Well worth trying!
Wow, the color possibilities! Watch the video to learn how. You'll need glue (or Modge Podge) and food coloring which is similar to many other tutorials. However, I like how it shows the difference in the concentration of the food coloring. With 20 drops, 40 drops, and 60 drops she's able to create 3 pretty blue-tinted glass jars with a variety of color depth.

Martha Stewart's craft line is always coming out with new products, including some awesome paints. This tutorial uses Martha Stewart Glass Paint showing you how to how to tint glass permanently by curing the jars after the paint is dry you create permanently dyed glass jars. The difference with this one is no Modge Podge means the paint can more permanently adhere to the glass.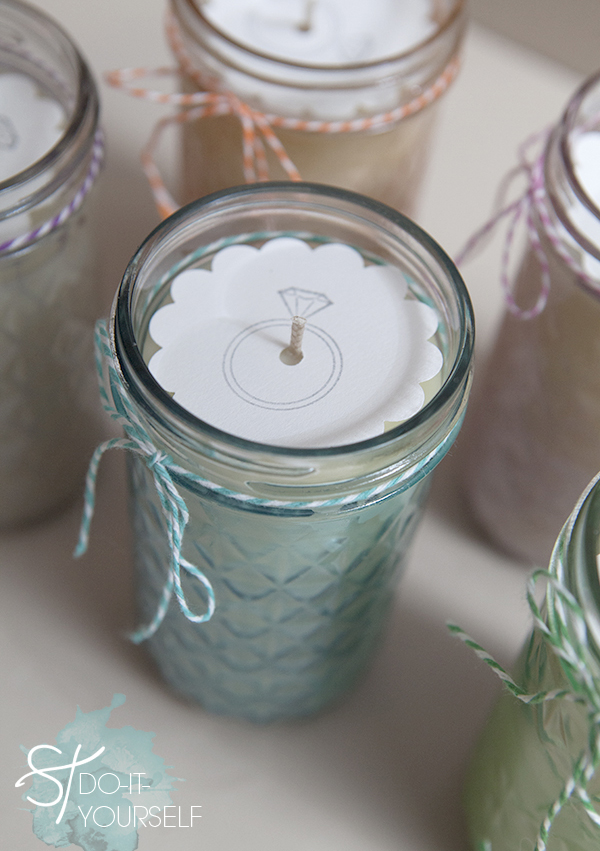 Conclusion
As you can see after looking at these great tutorials, there seem to be many popular methods of how to tint glass permanently. You can use Modge Podge and Food Dye, but it's not waterproof. You can use glass paint which is designed coloring glass. A great plus is being able to cure it. It will make your jars more water-resistant. It's not like acrylic paint. Instead, it's made to dry with transparency and be resistant to coming off. And last, you can use spray paint designed to be translucent when dry. Again, it's more resistant because it's permanent paint. I hope you have fun trying these out!
Love Grungy Primitive Jars? We have a tutorial for that: How to Make Primitive Grungy Jars